Yesterday was a snow day and me and the girlie got to spend the day together. It flew by rather quickly actually and we didn't have a whole lot to show for it. No house cleaning got done, not much cooking worth talking about, no catching up on work, not even any shoveling and our trip to town got cancelled. But, we did manage to begin decorating for Valentine's Day!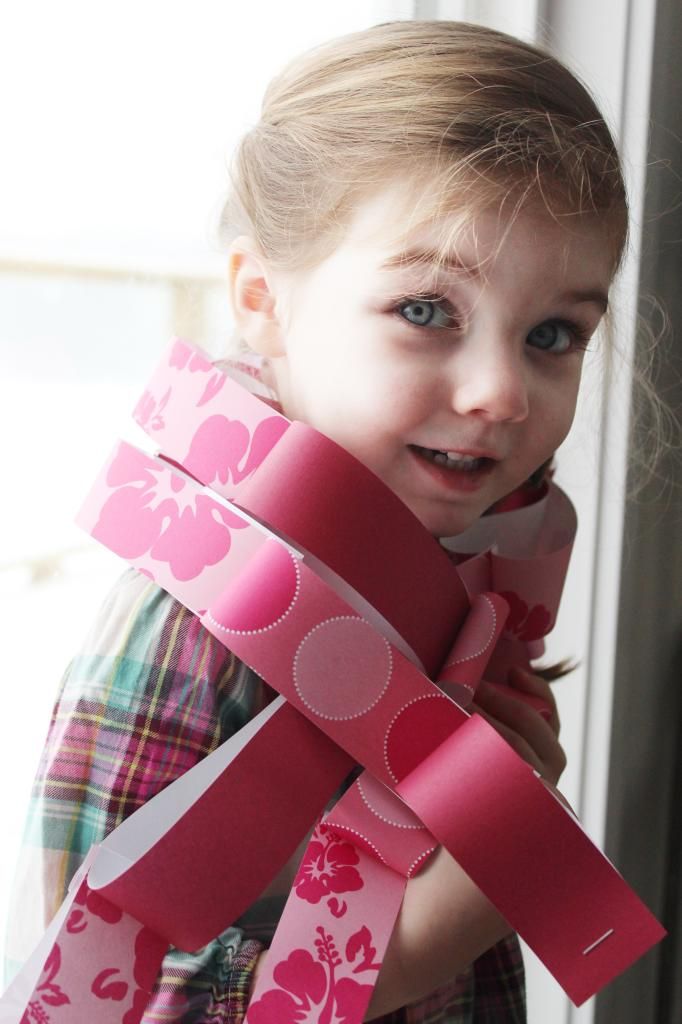 Heart Garland - So Easy and Cute!
Made Tissue Paper Flowers for hanging on the wall!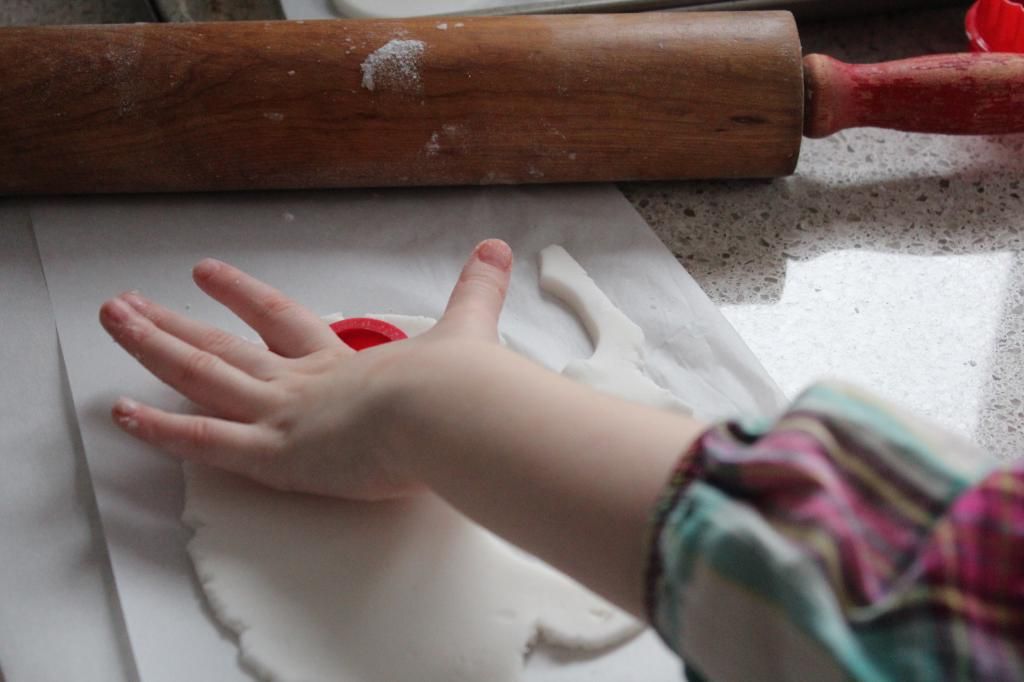 Made homemade ornaments to hang on our "fake" evergreens! haha!
After leaving them to dry overnight, we painted them! The heart was made from August's fingerprints.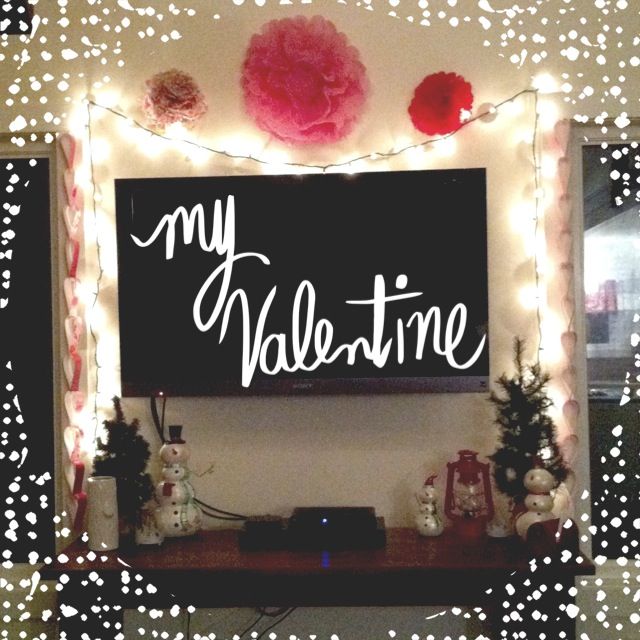 And this is how it all turned out! When the lights are turned down low, it's quite peaceful and a little whimsical!
(Note: "My Valentine" and frame was added using the Beautiful Mess App.)